International Journal of Multidisciplinary Innovative Research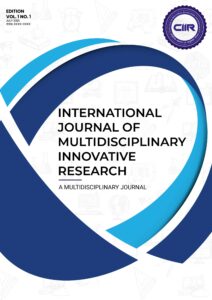 ISSN: 2583-0228
Aim and Scope: International Journal of Multidisciplinary Innovative Research (IJMIR) publishes original research papers in multi-disciplines. Areas include Engineering, Health Sciences, Life Sciences, Nutrition, Pharmaceutical Sciences, Physiotherapy, Agricultural Sciences, Management Studies, Physical Education, Chemical Sciences, Commerce, Juridical Sciences, Educational Sciences, Mathematical, Statistical Sciences, Anthropology, Psychology, Fishery Sciences, Forestry, Geography, Library Sciences, Environmental Sciences, Earth Sciences, Biotechnology, Arts, Humanities, Philosophy, Social Sciences, Ayurveda and Unani Medicine. The main aim of IJMIR is to provide a quality publishing forum for researchers from every discipline. This multidisciplinary journal also welcomes the submission of interdisciplinary research papers. Journal publishes research articles and reviews within the whole field of academic research and the impact of new technologies. It will continue to provide information on the latest trends and developments in this ever-expanding subject.
Guidelines: The submitted manuscript is assigned a reviewer within three days of its submission. Peer review of the submitted article is completed with a week. Generally, 6-7 days are required to complete the peer-review process and the decision of acceptance, rejection or comments is conveyed to the authors through email. The accepted article is published in the same issue for which the author has submitted it.
Current Issue:      Vol. 3, No. 2 (April 2023)
Past Issues:          Vol. 3, No. 1 (January 2023)
                                Vol. 2, No. 4 (Jul 2022)
                                Vol. 2, No. 3 (Apr 2022)
                                Vol. 2, No. 3 (Apr 2022)
                                Vol. 2, No. 2 (Apr 2022)
                                Vol. 2, No. 1 (Jan 2022)
                                Vol. 1, No. 2 (Oct 2021)
                                Vol. 1, No. 1 (Jul 2021)
Publisher: Council of Industrial Innovation and Research (CIIR), B-17, Sector 6, Noida,
Uttar Pradesh, India, 201301.
Email: research@ciir.in
Mobile No: +91 96677 06939
Website: www.ciir.in
Publication Frequency: Four issues per year (Jan, Apr, Jul, Oct)
Language: English
Starting Year: 2021
Format: Online
Publishing Charges: Free
Editor in Chief: Prof. (Dr.) R. M. Mehra, Professor Emeritus at Sharda University,
Plot No. 32-34, Knowledge Park III, Greater Noida, Uttar Pradesh, India, 201310.
Email: rm.mehra@sharda.ac.in
Mobile No: +91 9971271374
Area of Interest: Material Science, Nanoelectronics, Optics and Semiconductors.
Indexing/Abstracting: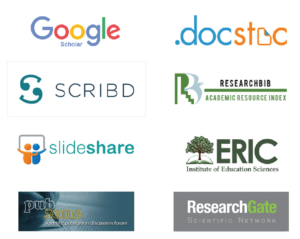 © Open Access. All the articles are licensed under the Creative Commons Attribution 4.0 International License (https://creativecommons.org/licenses/by-nc-sa/4.0/) which permits unrestricted use, sharing, adaptation, distribution and reproduction in any medium or format, for any purpose non-commercially. If you remix, transform or build upon the material, you must distribute your contributions under the same license as the original.